Observant Artists Community Circle publishes books on Jewish scholarship, creativity, and the arts, and provides cultural, educational, and artistic programs that benefit the community.
Just Published October 2018 by Observant Artist Community Circle:
Rabbi Reuven Mann's new addition to his Eternally Yours series on the Torah:
ETERNALLY YOURS- ON GENESIS: by Rabbi Reuven Mann
Available Now at Amazon.com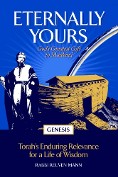 This book is the follow-up to Rabbi Mann's popular and highly praised previously published text, Eternally Yours- On Exodus
ETERNALLY YOURS- ON EXODUS: by Rabbi Reuven Mann
" An outstanding starting point for Torah study" The San Diego Jewish TImes
"A masterpiece cloaked in a modest, easy-to-read book. Rabbi Mann's insights into the book of Exodus will grip and intrigue." Get it on Amazon.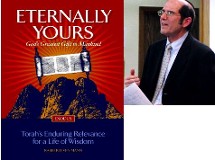 >>See Rabbi Mann interviewed on TV!
---------------------------------------